Wild Samoan Training Center Graduate and WXW Announcer Chris Russo Signed By WWE!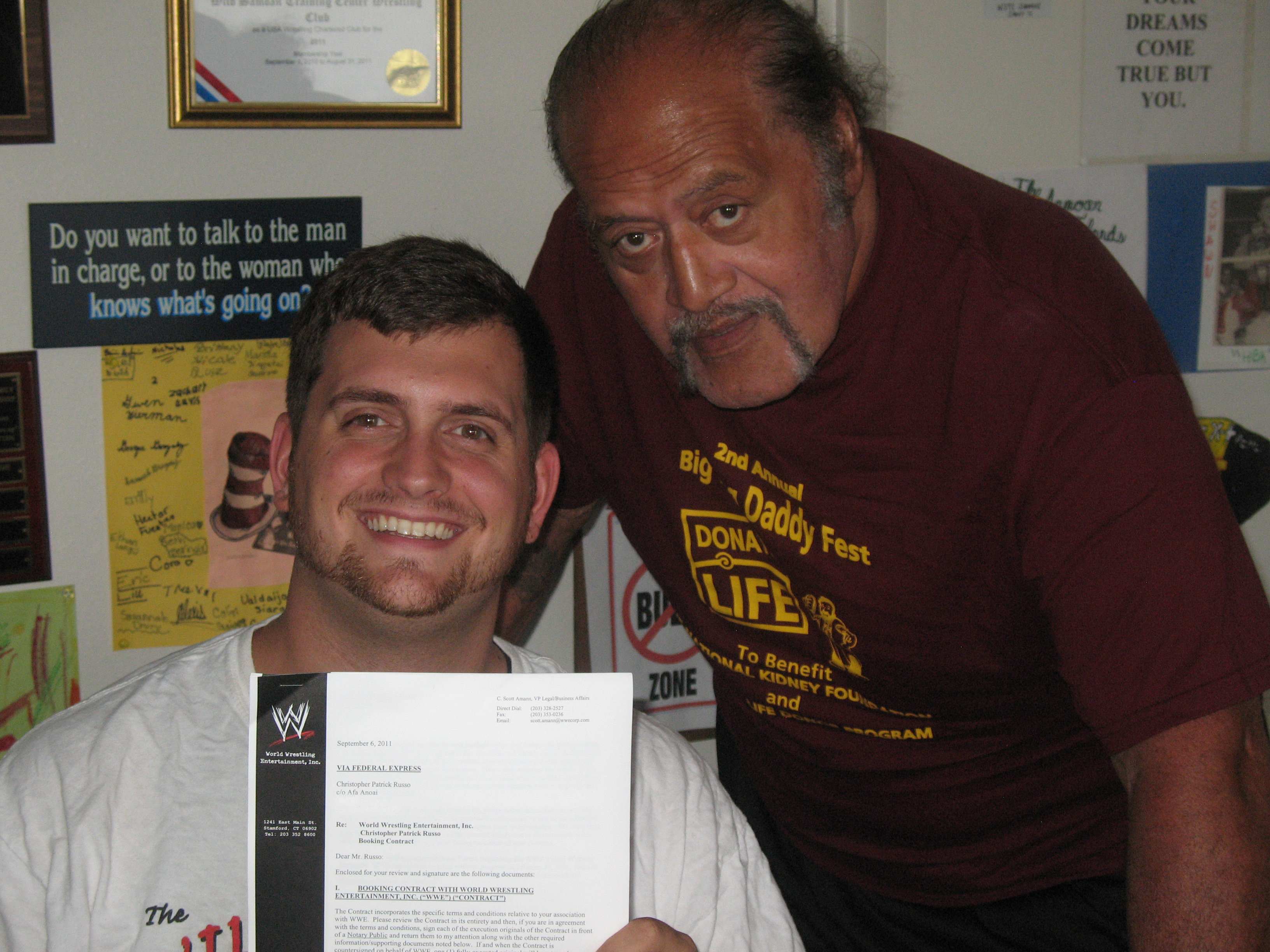 WWE Hall of Famer Afa the Wild Samoan is proud to announce that WXW ring announcer and broadcaster Chris Russo has signed a contract with the WWE. "When Russo first came to me and told me he had the dream of getting into this great sport, I asked him why, since he was finishing up his MBA in Business. He told me that his true love was wrestling, and that he wanted to be trained by the best. I took him under my wing and gave him the opportunity."
Russo, a graduate of the Wild Samoan Training Center and proud recipient of the Usos Foundation Lia Maivia Scholarship, received the news after impressing at two separate tryouts for the WWE developmental territory Florida Championship Wrestling (FCW). Since joining Afa's organization in late 2009, Russo gained the knowledge, experience and exposure which did not go unrecognized by the WWE.
Afa's motto has always been to help "train you, brain you, and make fame of you." With the guidance, teaching, and support of Afa, Russo is able to live his dream of performing for the largest sports entertainment company in the world. The Wild Samoan Training Center continues its tradition of grooming WWE superstars including Dave Batista, Gene Snitsky, and Billy Kidman. In addition, Afa trained Mickey Rourke for his role in The Wrestler. Director Darren Aronofsky said "When we started to look for a trainer...all roads led to [Afa]." Afa knows Russo will represent WXW proudly as he continues his journey through the WWE. On behalf of the Wild Samoan Training Center and WXW, we wish Russo all the best.