Adult Programs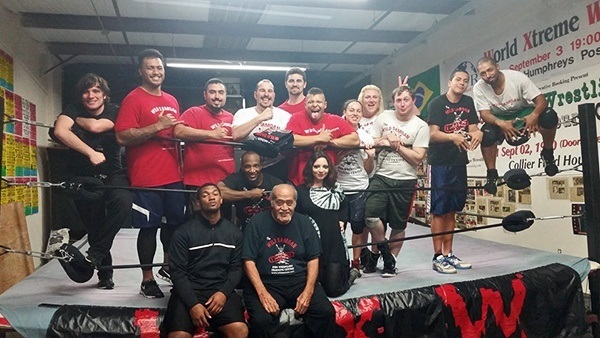 The adult program offers out of the classroom training upon graduation. You will perform on live WXW wrestling events in front of a real crowd to gain your experience, while establishing your name and character in the spotlight. Classes are designed for a six month period, but Afa puts no limit on the amount of training each student needs. He will work closely with each student offering one-on-one training. Graduates of the program are multi-trained professional athletes. Upon graduation, you will receive THE BEST POSSIBLE CHANCE OF ENTERING INTO THE WORLD OF WRESTLING.
Don't just take our word for it
Wrestler
A multi trained athlete. A Wrestler learns all the holds and moves. The ins and outs of the sport. How to have a match and not hurt your opponent, and how to defend yourself in a match with someone who might be trying to hurt you.
Manager
A manager is the key player in wrestling. The brains behind the muscles. He/she looks for title shots for his/her wrestler, as well as acts as the mouth piece. A manager is trained in the ring. Everyone loves the manager who gets a good toss over the top rope now and then.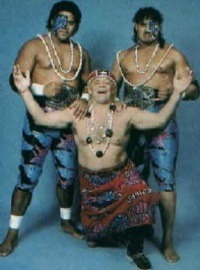 Referee
The referee has one of the most important jobs in the sport. He/she must be fair and impartial. Know how to call the match and when to stop it. He/she will act fast in an injury and get help for the wrestler. A referee is also trained in the ring.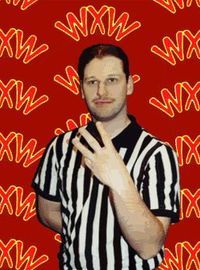 Valet
The valet in wrestling is kind of the card girl of boxing. Everyone loves to see her, and she always shares a smile. The valet dresses up the show with style and class. The valet is also train in the ring to defend herself.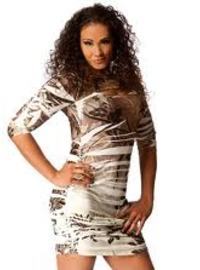 Ring Announcer/Color Commentator
A Ring Announcer is the voice, emcee, and "host" of the event, a master of ceremonies announcing each match. The Color Commentator adds flair, entertainment, and a constant running commentary on the action in the ring during each match.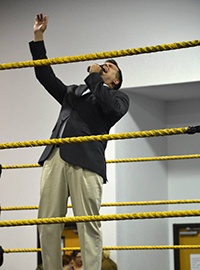 Requirements
At least 18 years of age
Excellent physical condition
Documentation from physical clearing you for rigorous physical activity
Participate in a personal interview
Complete TRYOUT and REGISTRATION forms accompanied with its fees. We can accept cashier's checks, money orders and all major credit cards.
Meet tuition requirements (Note, all money paid to the Wild Samoan Training Center, Inc. is non refundable)
Be serious about training and give the camp your 150%.